BonyFace
facial animation system for 3ds max
works in 3ds max 2008 and up
Basic tools are free and available for everybody
Extended tools only for authorized users
| | |
| --- | --- |
| BonyFace | Size, MB |
| BonyFace 3.2 Full Basic tools + Extended Tools (10 free sessions) | 3.5 |
BF3.2 Samples (*.max files were saved in 3dsmax 2011, you don't need BonyFace installed to open them)
As you probably know (and if not then i'll tell you) new autorig tool LH | Auto-Rig 1.0 for the whole body was developed by Ludovic Habas (cg-animation.com).
He provides a LudoRig test character rigged with this tool for testing purpose. We dealed about collaboration and decided to provide a fully rigged character (body+face) from both of us. Result of our efforts you may see and download below.

NOTES:
LudoRig v1.0 : Free test character rigged with LH | Auto-Rig 1.0
LudoRig v1.0 can't be used for commercial. Any video which use LudoRig can be used by us to promote LH | Auto-Rig 1.0.
By downloading LudoRig v1.0 you certify that you have read and agree with the conditions above.

LudoRigBonyFaced.zip (3.3 MB)
Package consists of:
Ludo_rig_2011_Head_v1.0_BFskinned.max - rigged and skinned scene (max 2011)
Ludo_rig_2014_Head_v1.0_BFskinned.max - rigged and skinned scene (max 2014)
Poses - folder with poses: *.pos and *.tga files for Drive tool
ludorig.gif - image below shows the character and the rig
ludo_emotions.gif - image below shows all included poses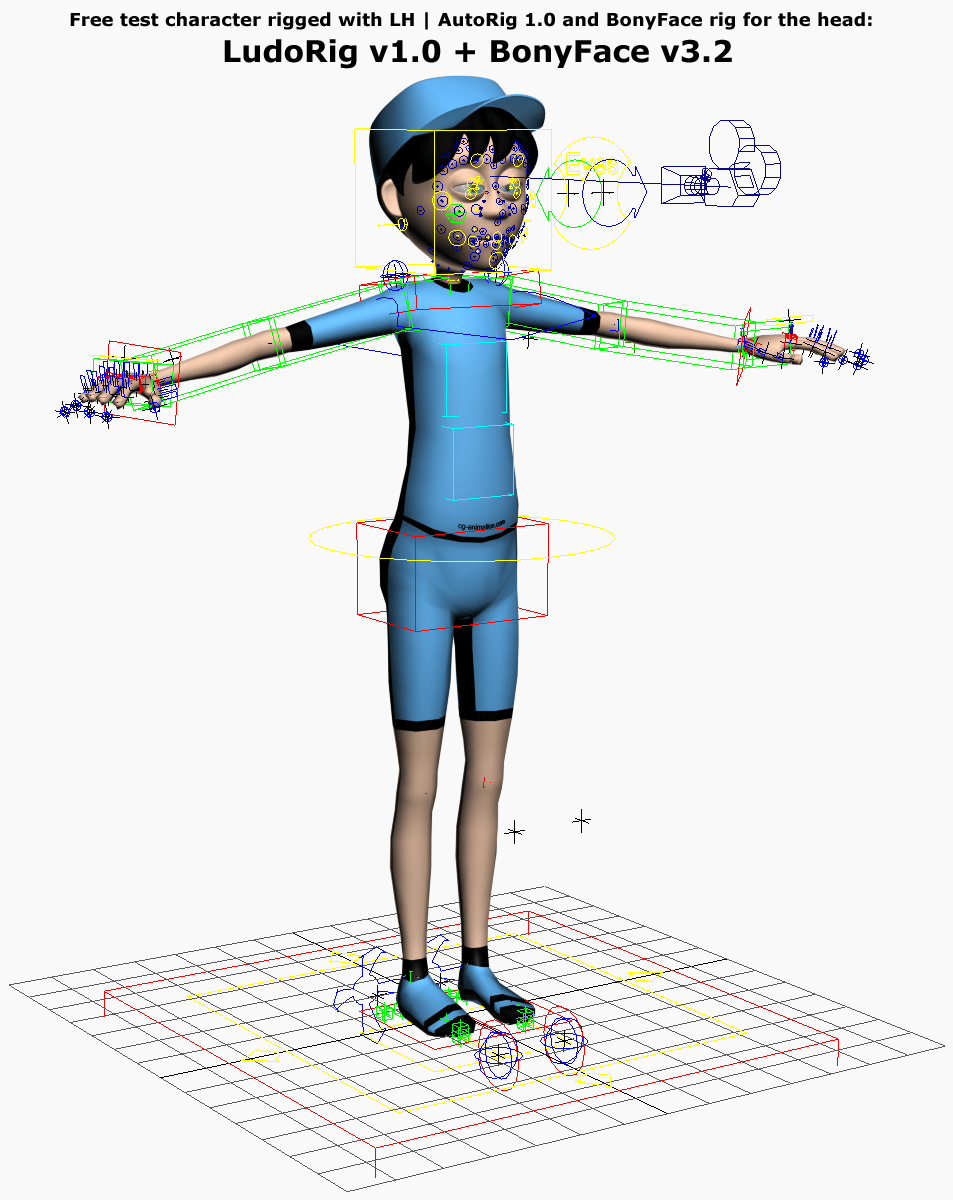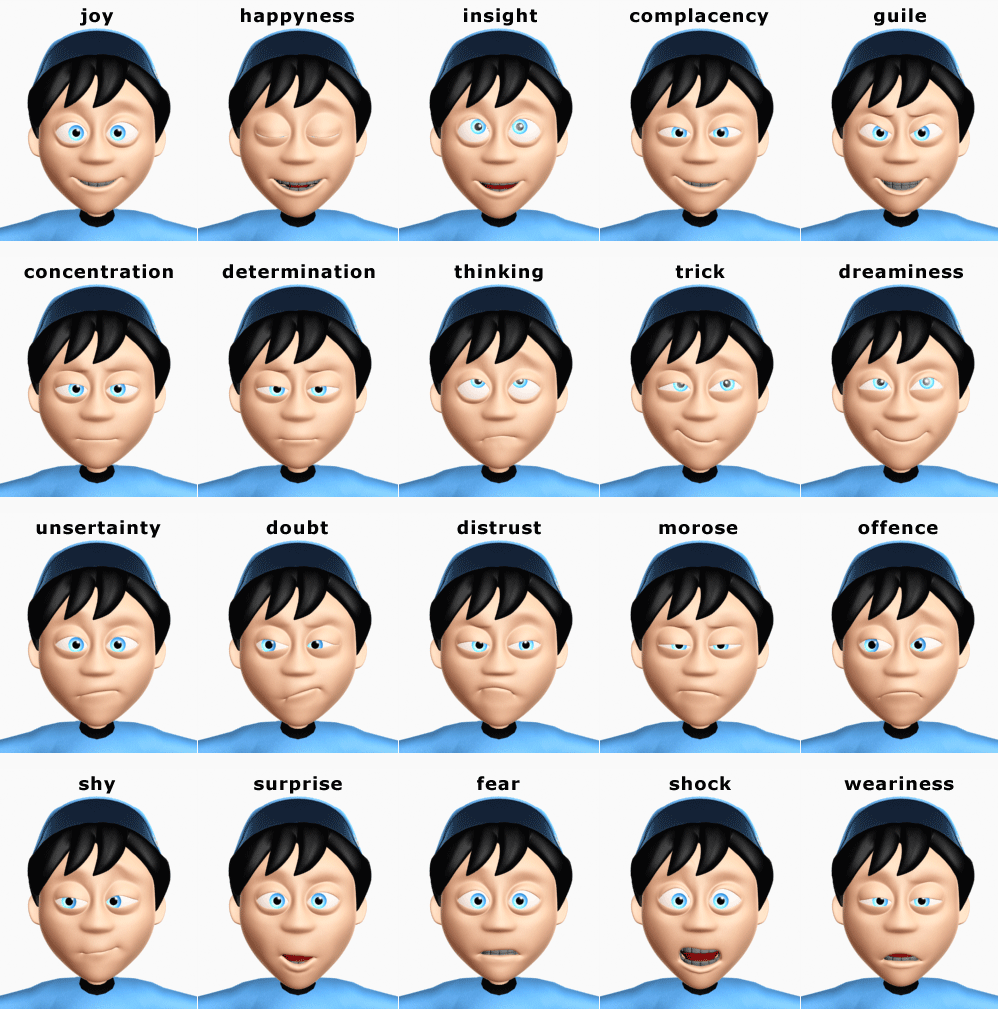 short film by Jonathan Blanc



female.zip (2.5 MB)
Package consists of:
female_skinned.max - skinned scene in BonyFace 3.2
female.max - original scene before applying BonyFace
female.bfs - splines needed by spline phase
female.bfr - setup rig settings
Poses - folder with poses: *.pos and *.tga files for Drive tool
female_emotions.gif - image below shows all included poses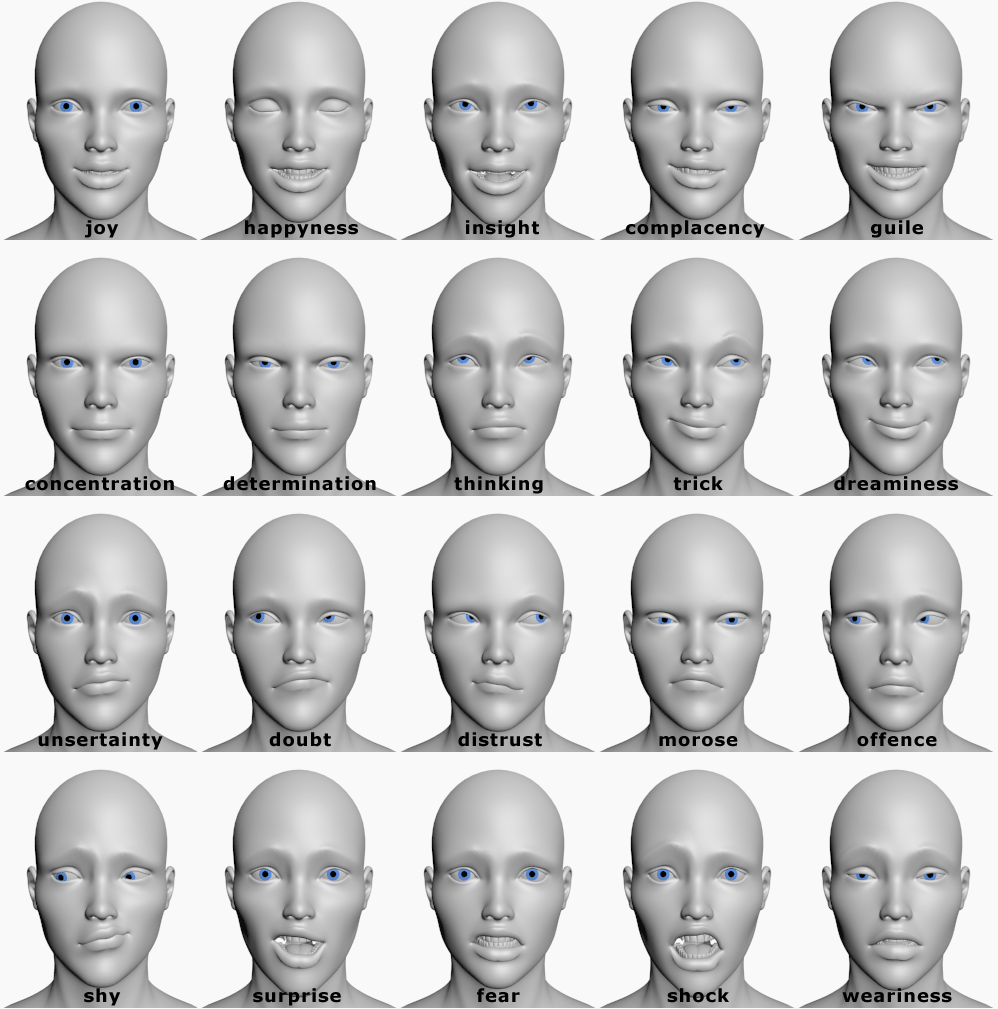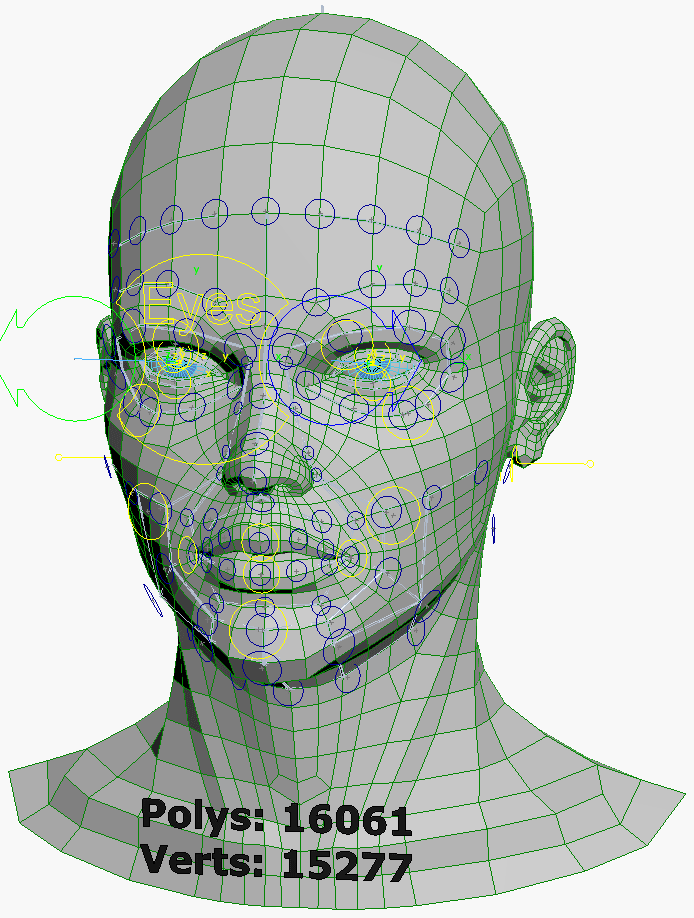 Old BF3.1 samples (*.max files were saved in 3dsmax 2010, you don't need BonyFace installed to open them)
spheregirl.zip (1.2 MB)
Package consists of:
spheregirl_skinned.max - skinned and animated scene in BonyFace 3.1
spheregirl.max - original scene before applying BonyFace
spheregirl.bfs - splines needed by spline phase
spheregirl.bfr - setup rig settings
Poses - folder with poses: *.pos and *.tga files for Drive tool
spheregirl_emotions.gif - image below shows all included poses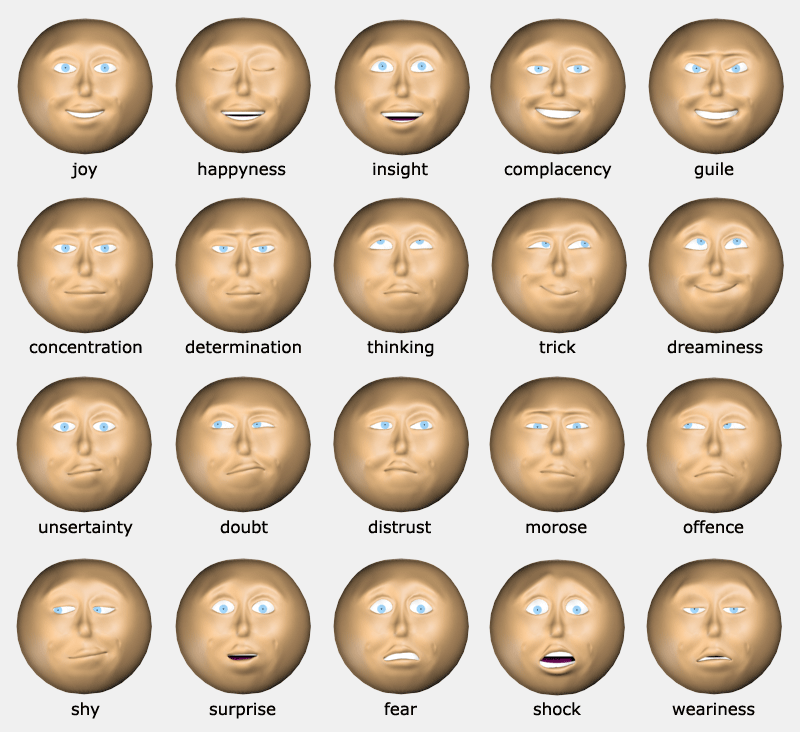 sphereboy.zip (1.1 MB)
Package consists of:
sphereboy_skinned.max - skinned and animated scene in BonyFace 3.1
sphereboy.max - original scene before applying BonyFace
sphereboy.bfs - splines needed by spline phase
sphereboy.bfr - setup rig settings
Poses - folder with poses: *.pos and *.tga files for Drive tool
sphereboy_emotions.gif - image below shows all included poses